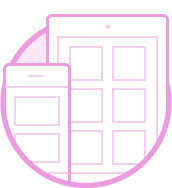 Responsive Product Grid
We offer E-Commerce Development that will take your products and display them perfectly on any screen size to maximize sales.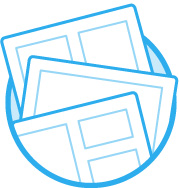 Sell Any Product
We manage your orders, contact customers, track sales trends, and everything related to your store or we train you or your staff.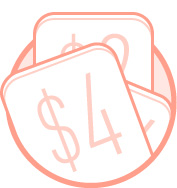 Process Orders Effectively
We use secure servers to ensure all transactions are safe to give your clients peace of mind with shopping online.
We use the most current e-commerce technology so your online store can be the most productive possible.
This is what we offer to make your store flourish:
70% of Carts are abandoned. We offer Cart Abandonment Sale Recuperation Technology
Its a fact that most people leave there cart while shopping.  Within our e-commerce development process we make provisions to help to prevent this.  The system automatically sends an email asking if the client is still interested in what was in their cart within a set amount of time.  Then later, in a day or two they are given a discount to complete the purchase.
Effective email marketing strategies to maximize sales opportunities.
We send out email newsletters using a strategy.  We send newsletters that connect clients to products they like while analyzing their behavior.
Social media connections to featured products
We link featured products to social media and newsletters to bring traffic to your online store.
Lead generation
Within our e-commerce development process we use important elements that are designed to capture leads.  We use pop-ups or lead capture forms in an effective and strategic way in our lead generation process.
Sales Funnel lead gathering and nurturing with strategies
What is a sales funnel?  A sales funnel, also called a purchase funnel, is the visual representation of a how a sale proceeds in a linear fashion from customer awareness to customer action.  We craft the best strategy to convert leads and increase revenue.
Automated Communication
We offer sophisticated technology that automatically sends emails to your clients when orders are complete, sends reminders, plus newsletters.
Let's Work Together!
Let's discuss how we can help you build your business through our advanced digital marketing processes and improve your online presence, get more customers, and keep them loyal.